Are you wondering whether to go for a Pompano Beach realtor or make the next real estate investment for yourself? Well, getting the professional services of a realtor are HIGHLY RECOMMENDED because you can potentially save thousands by investing your money in the services of a Pompano Beach realtor. Have a look at how you can do that below:
5 Reasons to Hire a Pompano Beach Realtor:
Practical Experience and Knowledge: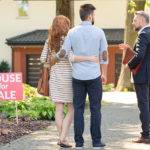 One of the many benefits that will come with a Pompano Beach realtor is the years of practical experience and first-hand knowledge that you cannot find anywhere else. He has a great deal of knowledge in things like what areas in the neighborhood are in demand, what current market trends are, who is looking to sell, how to vet a property for future profit and what your overall strategy for approaching a seller should be. The experience and knowledge of the realtor alone will worth your investment in him.
Knows the Prices:
As someone who doesn't buy or sell properties quite often, you will not know what current market standard prices are. You may pay thousands of dollars more than the actual cost of a property. A Pompano Beach realtor who has been dealing in the area for decades will know exactly how much a particular property should cost that will obviously save you hundreds or even thousands of dollars.
Has Professional Networking:
Since Pompano Beach is a small place, its realtors are closely connected to each other and have links to several residents who are frequent sellers/buyers of properties. This means they have the reach that you may not! Using his links, a Pompano Beach realtor can quickly find tons of properties for you to buy and then personally vet the best ones based on your budget and future plans.
He Knows the Art of Negotiation:
A realtor is someone who handles hundreds of dealings of properties per year which means she/he has the experience of negotiating the prices of properties that you don't. The realtor knows how low a seller can go with the price of his property which means you can literally save tons of dollars.
You Will Be Saved From All the Paperwork:
Gone are the days of the 1990s when only a receipt was used for the sale or purchase of a property. Now you are bombarded with a whole folder containing tens of different documents to go through and sign. And don't even ask about the state and federal mandated disclosures and nor disclosures that are dictated by the local customs. A small mistake in filling those document can result in you losing thousands in court. A Pompano Beach realtor can help you with that as well.
Giovanni Crupi, A Pompano Beach Realtor Can Help You:
So if you have decided to go for a certified and verified Pompano Beach realtor, then Giovanni Crupi is ready to take your hand, help you find the best investment opportunity and take you through the whole process. His 19 years of practical experience and hundreds of professional and personal links in Pompano Beach can help you get the deal of your life.