Pompano Beach Redevelopment Brings Additional Value To Local Real Estate Properties
The city of Pompano Beach and its community has been working on its redevelopment since the year of 2010, leaving no stones unturned towards a completely revitalized city. Real estate experts and investors believe that acquiring some properties in this area would be a good return on investment, making the current time perfect for buyers.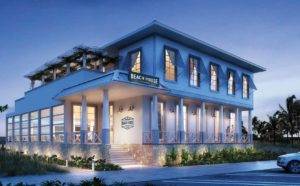 Some Key Features of Pompano Beach Redevelopment Project
Alvin's Island: Located in the Pompano Beach Fishing village area will hold up to 36 department stores located in a two-story corner building. The store will carry beachwear accessories ranging from bathing suits to water sports equipment and souvenirs.
Kilwins: With over 120 stores nationwide the franchise is opening another location in Pompano Beach FL. This is one of the biggest companies in the U.S that offer sweets and other treats like chocolate, fudge, and ice-cream, very popular among various age groups.
Pompano Beach House: Situated right on the beach and to the north of Pompano Beach fishing pier, this beach house with a seating capacity of more than 300 people will provide a perfect dining experience to the residents and visitors.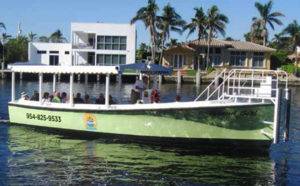 Pompano Beach Water Taxi: Launched in 2017 the water taxi service will go as far as north to the lighthouse point and as far as south to Fort Lauderdale. With 11 different stops and an affordable price of $20 per person, this water taxi will never be empty.
Atlantic Boulevard Bridge Enhancement: One of the most important elements in the redevelopment area of Pompano Beach offering its appealing welcoming signs; mural themed lighting, pedestrian waterfront areas on the east side of the city.
BurgerFi: Everyone loves to eat a burger or two, and when BurgerFi offers it, the fastest growing gourmet chain of burger houses, nobody can say no to it. From burgers to local beers, this place will have everything one needs to have a good time.
Beach bar and Grill Concept: With its opening in early 2019, the outdoor beach bar that can accommodate up to 200 guests will be a fantastic place for a casual BBQ party.
Hilton: With the anticipated opening date of 2020, this 5-star hotel is going to be the center of attraction for visitors from around the country. With built-in parking lot and hundreds of comfortable rooms, this hotel alone will increase Pompano Beach real estate value to multiple folds.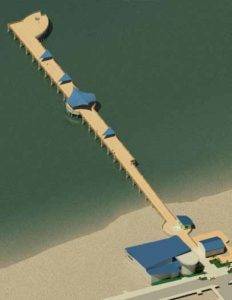 Oceanic: A waterfront restaurant with a futuristic design is going to open in early 2019. This modern looking restaurant with taste buds tickling menu including fresh seafood and steaks will be perfect for wedding receptions, birthday parties or other special events.
Pier Parking Garage: After the completion of the $12 million streetscape improvement project of Pompano Beach, the pier Parking Garage with a parking capacity of 663 vehicles is the next big thing. With $21.5 million budget, this project will give a boost to Pompano Beach real estate value.
How does the Project impact Pompano Beach Real Estate?
There is so much happening in this city that will impact the real estate investment in Pompano Beach properties. The town is unequivocally a colorful garden with valuable fruits and people who can avail the opportunity of investing today will reap its juicy fruits tomorrow.
Firstly, due to the development of so many different projects, many people will already be investing in the Pompano Beach real estate because they don't want to miss the opportunity. These investors mainly include the project owners like BurgerFi, Kilwins and more. By opening their food chains, they will be earning a lot when the area gets populated and positively impacting the prices of the Pompano Beach real estate.
Secondly, as soon as the development of the project is completed around the end of 2019 or beginning of 2020, people will start coming more often to the city to enjoy the amenities. Moreover, due to the high demand of the Pompano Beach properties, the prices will undoubtedly keep rising.
Lastly, because Pompano Beach is becoming a highly commercial area, due to the several amenities in this region that will make this place highly attractive for locals and outsiders, its popularity will increase. And when the demand for an area increases its real estate investment value increases.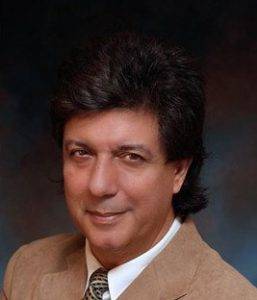 Thinking of Investing? Let Giovanni Crupi Help You
Many people don't know about the project yet. This means that its demand has still not skyrocketed. Benefit from this opportunity and invest when the prices of the Pompano Beach properties are still affordable!
Pick up your phone and give Giovanni a call while there is still a chance for investing in Pompano Beach properties. Call 954-661-8206