From the historical point of view, South Florida real estate has one of the most robust residential and commercial real estate properties for everyone looking to get a good ROI. Even if you are among first time home buyers, real estate experts can help you get you a perfect property according to your needs due to the versatility of South Florida real estate market. So if you are looking for reasons to invest, here are a few:
Reasons To Invest in South Florida Real Estate Properties:
Great Lifestyle and Environmental Quality:
There are some of the most beautiful South Florida real estate properties to buy. The spectacular seafront high rising towers are equipped with simply the best amenities that you can imagine. The lower key tropical hideaways or mansions in the back canals nestled between the palm trees make South Florida real estate highly attractive. Besides, the air of South Florida's cities ranks incredibly clean making it a paradise on earth. This is an indicator that the prices will always go up making the present the right time to invest.
Many Places to Invest: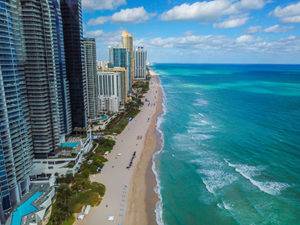 Depending on the type of property you are looking to invest in, there is an area in South Florida real estate well-suited for your investing needs. For instance, investing in the Broward County area like Fort Lauderdale is perfect if you want to invest in single-family homes. If we look at Miami Dade, the frequent apartment developments show the potential of investment in this rapidly growing market. And if you want to put your cash towards restaurants, retail and medical office spaces, Palm Beach County is the best place. The gist of the matter is that no matter what type of investment you want to make, South Florida real estate is well-suited for you.
Good Return on Investments:
Anyone who is looking to invest in the real estate will miss the whole point of investing if they don't pay attention to the percentage of ROI in that area. Well, as compared to other real estate markets across the globe like China, South Florida has pretty low prices for strong returns. On an average, Miami yields an increase of around 11.2 percent returns each year making South Florida real estate properties a great investment.
Rental Market is Pretty Strong:
Some people just want to invest for passive income in the form of rent coming from their property. Well, the good news is that South Florida's real estate market is going very strong nowadays. Due to the fact that it has several universities, investing in a mid-sized home will easily get you 4-5 students looking to live there as roommates. This high demand for rental properties in South Florida real estate will definitely yield good returns in the long term.
Let Realtor Giovanni Crupi Help
If you are ready to invest in South Florida real estate, you would need the expertise of someone who knows about its real estate market. Well, the good thing is that Giovanni Crupi has been in the real estate game for over 19 years specializing in listing and selling of properties particularly in South Florida. Whether you have invested in real estate properties before or you are among first time home buyers, you would want to make sure that you invest in a safe place with good ROI, and Giovanni Crupi can help you with that.