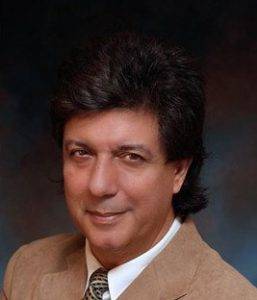 Experienced Realtor®, Giovanni Crupi currently serves areas in and surrounding Fort Lauderdale, Pompano Beach, Boca Raton and West Palm Beach, Florida. For over 15 years, Giovanni Crupi has continued to hold client satisfaction as his highest priority and works hard to make the entire home-buying and selling experience as productive and enjoyable as possible. Clients working with Giovanni never fail to appreciate his friendly demeanor, professional integrity, and incredible work ethic.
Giovanni Crupi has more to offer than the average real estate agent– he owns both residential and commercial real estate, and has experience in the construction industry. Giovanni's extensive knowledge and experience allow him to handle a wide range of clients and situations. Whether his clients are looking for a home for the very first time or they're seasoned investors; Giovanni Crupi works tirelessly to accommodate all of their needs and exceed their expectations. Being a real estate investor himself, Giovanni knows the local real estate market well; and always manages to find his clients those hidden gems that other real estate agents tend of overlook.
Giovanni Crupi values all of his clients and strives to build strong, lasting relationships with them. Giovanni knows how much his clients put on the line when they make the biggest investment of their lives; which is why he works closely with them every step of the way, making the otherwise overwhelming process completely stress-free. Giovanni Crupi is truly passionate about what he does and loves finding the best homes for his clients and their families.
When Giovanni Crupi isn't hard at work he enjoys riding his bike on the beach and traveling to new places. But more than anything, Giovanni loves spending time with his two adult daughters and beautiful grandchild. Giovanni also tries to give back to the community when he can by supporting charities like the Wounded Warrior Project, St. Jude's Children's Hospital and the Boys and Girls Club of Fort Lauderdale.
For inquiries, please don't hesitate to contact Giovanni Crupi at 954-661-8206.